Message from the President
President & CEO
Yoshikazu Kawagoe
As always, we would like to start by thanking you all for your continued support.
As the core trading company of MOL Group, MOL Techno-Trade, Ltd. provides a range of solutions related to safety and the environment, from the blue ocean, backed by strong technological and marketing capabilities. We develop energy-saving products such as Propeller Boss Cap Fins (PBCF) and sell fuel oil and lubricant, including decarbonized fuel, mainly for vessels, spare parts, navigational equipment, and machinery, but our service lineup encompasses engineering work including maintenance and management of Japan's national petroleum stockpiling base and other related businesses.
In addition, we play a central role in promoting hydrogen-related business in the MOL Group under its Environmental Vision, and offer a selection of products related to wind power, a natural, renewable energy resource.
MOL Techno-Trade offers added value in every aspect of value chains such as production and infrastructure as well as ocean transport, backed by our decades of technological innovation and the expertise to draw upon our wide variety of services to propose the right solution at the right time. Crossover businesses that adopt advanced information and communication technology (ICT) to meet the demands of the times present new opportunities for us to offer further added value. We demonstrate our capabilities in everything we do, and our employees are ready to meet any challenge with a company-wide effort, working under the vision and mission of our company.

Vision・Mission
As a core member of the MOL Group, we will;
Vision
To be the No.1 technology-specialized trading company in terms of environmental protection and safety-related business, especially in the field of maritime affairs.
Mission
We will actively offer value-added service to our customers and suppliers through innovative and original works.
Corporate Principles

Offer high-quality products,technologies, and services that meet customer needs.
Aspire to increase corporate value by complying with all applicable laws, treaties, regulations, and standards, and by promoting an open and visible management style.
Strive to ensure safety and protect the environment in all our business activities.
Action Guideline

Challenge
Innovate through insight
Proactively develop business opportunities by staying ahead of the curve.
Make innovation for the further growth of the company.
Honesty
Do the right thing
Keep compliance as a Top Priority.
Ensure that actions comply with social norms and the highest ethical standards.
Accountability
Commit to acting with a sense of ownership
Tackle tasks with a sense of ownership and in cooperation with stakeholders.
Reliability
Gain the trust of stakeholders
See things from the customers' perspective, and deliver service that exceeds their expectations.
Seize the initiative in social issues and take responsibility for your behavior.
Teamwork
Build a strong team
Encourage open communication with mutual respect.
Share knowledge, experience, expertise and skills, and foster the next generation.
Safety
Pursue the world's highest level of safety culture
Maintain a safety-first attitude and strive to reinforce safety awareness.
Return to basics by comprehending workplace safety.
Corporate Profile
Company Name

MOL Techno-Trade, Ltd.
Head Office

18F Kanda Square,
2-2-1 Kanda Nishiki-cho, Chiyoda-ku,
Tokyo 101-0054, JAPAN※Operations at the new office beginning on May 6, 2021.
Capital

490 million yen
Annual turnover

62 billion yen(2022 fiscal year, non-consolidated basis)
50 billion yen(2021 fiscal year, non-consolidated basis)
Shareholder

Mitsui O.S.K. Lines, Ltd.
Location of Offices
HEAD OFFICE
18F Kanda Square,
2-2-1 Kanda Nishiki-cho, Chiyoda-ku,
Tokyo 101-0054, JAPAN※Operations at the new office beginning on May 6, 2021.
KANSAI BRANCH
JR Kobe Station NK Building
1-18, Nakamachidori 2-Chome, Chuo-ku, Kobe
Hyogo 650-0027, JAPAN
Kobe Distribution Center
3-1-33, Imadezaike-Cho, Hyogo-Ku, Kobe
Hyogo 652-0853, JAPAN
Imabari Office
1-6-21-302 Umagoecho, Imabari
Ehime 794-0062, Japan
KYUSHU BRANCH
17-1, Honmachi 2-Chome, Wakamatsu-ku, Kitakyushu
Fukuoka 808-0034, JAPAN
Overseas Offices / SINGAPORE

MOL Techno-Trade Asia Pte. Ltd.
5 Shenton Way #17-01 UIC Building, Singapore 068808
Tel: 65-6272-6252 Fax: 65-6272-6428
Overseas Offices / EUROPE

MOL Techno-Trade,Ltd. European Branch Office
Rivium 2e straat 24 2909 LG Capelle aan den IJssel,The Netherlands
Tel: +31-(0)10-462-5716 Fax: +31(0)10-223-1852
EBINA FARM
2671-1 Hongo, Ebina
Kanagawa 243-0417, JAPAN
Environment Policy Statements
Environment Policy Statements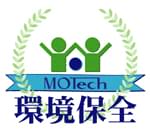 MOL Tech makes environmental protection our top priority in providing maintenance Engineering Service for storage tank and facilities at the national oil storage base in Shirashima, offshore from Kitakyushu City,Fukuoka Prefecture.
We also make environmental protection our top priority in ensuring safety and environmental protection in supplying fuel oil to vessels both in Japan and overseas.
We strive to expand our sales of energy-saving, waste-reducing products and develop new environment-friendly products and materials.
Eco Action 21
Basic Principles
We recognize that global environmental issues are important tasks common to all humankind and promote corporate activities with the aim of environmental conservation and social contributions related to the environment. In addition, we comply with all relevant environmental laws and regulations, and engage in meticulous environmental management on a voluntary, proactive basis, to continually reduce the environmental impact of our operations.
Basic Policies
Environmental measures in the office Contribute to environmental activities, through small efforts that add up to big results, such as using both sides of the paper, adopting the Cool Biz and Warm Biz office attire standards, separation of office garbage, and purchase of eco and green products.
Environmental measures on the job site Optimize the efficiency of bunkering vessel operation, striving to reduce fuel consumption.
Expand environment-related business Contribute to environmental activities through the development and sales promotion of environment-related products.
Environmental education Raise our awareness of the environment by displaying posters and implementing in-house educational programs.
Social contribution activities Participate in the MOL Group's environmental activities and local environmental efforts.

Established: October 1, 2018
Revised: April 23, 2019
MOL Techno-Trade, Ltd.
MOL Tech Group Companies
Japan Hydrographic Charts & Publications Co., Ltd.
6-85, Utoc Building 5F, Benten-dori, Naka-ku, Yokohama Kanagawa 231-0007 Japan
TEL:+81-45-228-8808 FAX:+81-45-212-3828
URL:https://www.jhchart.co.jp
MOL Techno-Trade Asia Pte. Ltd.
5 Shenton Way #17-01 UIC Building, Singapore 068808
TEL:65-6272-6252 FAX:65-6272-6428
URL:https://moltech.asia